Selecting the best FR material for safely navigating the job
Provided by ISHN
Learning Objectives:
Discuss a brief history of FR protection experimentation and innovation.
List the basic concepts behind National Fire Protection Association (NFPA) 2112 standard.
Describe how flame-resistant garments protect against flash fires.
List strategies for assessing FR clothing durability.
Credits:
As an IACET Accredited Provider, BNP Media offers IACET CEUs for its learning events that comply with the ANSI/IACET Continuing Education and Training Standard.
Course may qualify for BCSP recertification points.
This course may qualify to be self-reported to ICCP for professional development credits toward CBIP recertification.
Flame-resistant and flame-retardant protection (FR) is important in settings where flash fires and other thermal activity is a hazard to the worker. This course offers a series of articles that focus on choosing the best FR protection and exploring the standards and capabilities of FR clothing in a variety of settings.
FR Clothing Handles Heat and Flame – Even the Cold
Fire and ice
By Mark Saner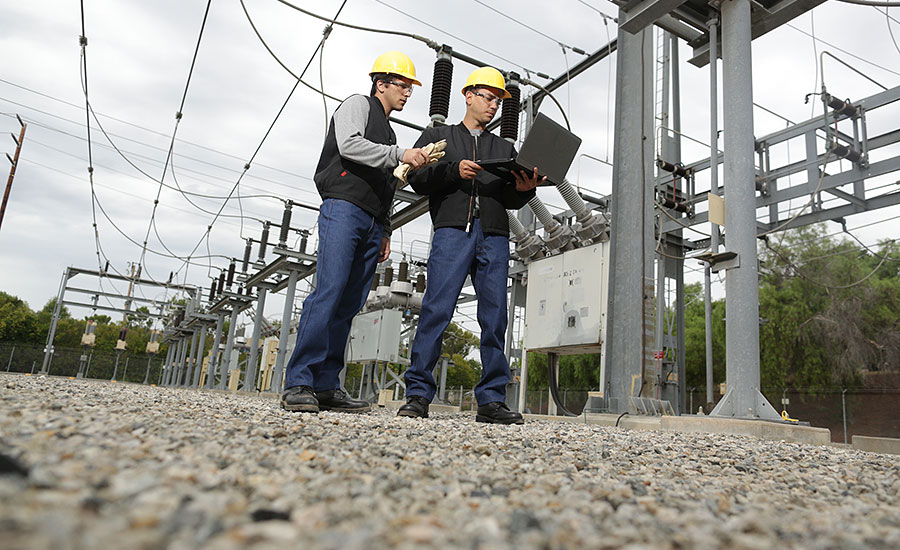 When you're shivering in the snow, the dangers of heat and flame probably aren't the first things that come to mind. But even in cold weather, thermal hazards such as arc flash and flash fire pose a serious concern. In fact, when winter brings dry air and strong winds, it can literally help fan the flames.
One of the most obvious ways to combat the cold is to bundle up in extra layers of clothing. But in environments where thermal hazards are present, it is important to ensure each of those layers is flame resistant (FR). A non-FR jacket worn over FR clothing can ignite and burn, injuring the wearer. On the other hand, an FR jacket worn over an FR shirt offers an extra layer of protection.
So how do you select workwear that not only keeps workers warm, but also provides the necessary FR protection? Here are a few tips.
Consult the standards
The most important consideration in any personal protective equipment (PPE) decision is safety. To ensure the products you select offer the appropriate level and type of FR protection, it is helpful to review the safety standards that apply to your industry. For example, NFPA 2112 provides protective apparel requirements for work environments where flash-fire hazards are present, and NFPA 70E addresses PPE requirements for workplaces with arc-flash hazards. In addition, NFPA 652 outlines apparel requirements for environments where combustible dust is present.
Consider compliance
Of course, even if you've selected products that meet or exceed all of the relevant safety standards, they will only be effective if they are worn consistently and correctly. Keep in mind that comfort and style can significantly impact compliance, and FR workwear that is unattractive or uncomfortable is much less likely to be worn properly. In the winter, bulky layers may hinder movement, and workwear designed to provide warmth can easily become a little too warm — both of which are likely to have a negative effect on compliance.
To help facilitate compliance, be sure that the FR products you choose are appropriate for the specific temperatures wearers will be working in and that all protective apparel is well-suited for the types of activities being performed.
Watch the weather
Winter PPE varies greatly, and a product that is ideal for wet conditions at temperatures below freezing would be a poor choice for someone working in dry, 50-degree Fahrenheit weather. When selecting FR clothing, carefully evaluate both the overall temperature and the types of weather (rain, wind, snow, etc.).
Based on the weather conditions, you may want products that offer more (or less) insulation, water resistance and/or a wind barrier. Additional features that may be beneficial include knit cuffs, which help seal out the cold, and zip-in hoods, which can be conveniently added or removed to address changes in the weather.
Focus on comfort and functionality
In addition to protection and warmth, it is also important to keep comfort and functionality in mind. Choosing products that offer good breathability, moisture management and ease of movement will help support job performance and prevent discomfort.
While the importance of breathability and moisture management is obvious during the summer months, these considerations are equally important during the winter. In cold environments, outerwear with poor breathability and moisture management can prevent water or sweat on the skin from drying, causing discomfort. Not only that, if excessive moisture remains on the skin in cold enough conditions, it can lead to chilling and even hypothermia. On the other hand, products with poor breathability can contribute to overheating — even in the cold — as workers' internal temperatures rise due to increased activity. FR products made from moisture-wicking, breathable fabrics can help minimize these issues.
Ease of movement is also important. Many jobs that require FR protection also require employees to be able to bend, reach and lift as they perform their tasks. Products that are made from stiff materials or designed in excessively bulky styles may impair mobility. Putting on more layers of clothing than necessary or wearing workwear that fits poorly can also get in the way. One of the best ways to ensure the products you choose will be as comfortable and functional as possible is to work with an FR clothing manufacturer to conduct a wear trial before you make your purchase.
Remember protection from head to toe
When it comes to selecting protective clothing for winter, it is easy to load up on outerwear, long-sleeve shirts and warm pants, and then forget about the rest. But wearing the right footwear and hats can also make a big difference. In the winter, boots are typically a good choice for warmth — if they are made from the right material. The NFPA 70E standard requires work boots to be made from leather, which is inherently FR. In addition, depending on the weather conditions, you may also want to seek out boots that are insulated and/or waterproof. Knit caps can also help stave off the cold, but as with other winter work apparel, it is essential to stick to FR options anywhere thermal hazards are present.
Thermal hazards like arc flash and flash fire don't take a winter break. And, as the weather gets colder, it is important to choose workwear that offers the right balance of FR protection, warmth, comfort and functionality.
Mark Saner is currently the technical services manager for VF Imagewear/Bulwark Protective Apparel. Previously, he served as the FR technical manager for Workrite Uniform Company from 2006 until early 2018. He brings more than 40 years of experience in the fire and safety industries to his work.
Notice