Selecting the best FR material for safely navigating the job
Provided by ISHN
How to Assess Flame-Resistant Clothing Durability
By Craig Tutterow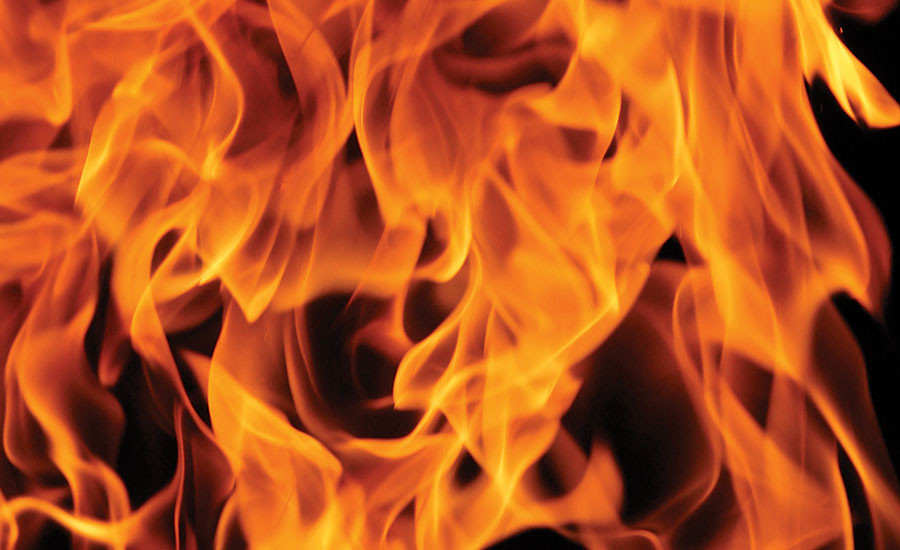 A recent study of 400 environmental, health and safety professionals, conducted by Mount Vernon FR in conjunction with the American Society of Safety Engineers (ASSE), found that one of the greatest challenges professionals experience is the need for more durable flame resistant clothing to help their companies better manage program costs and to ensure worker safety.
Fabric and garment durability can have very different meanings and are evaluated by a range of methods. Increasing your knowledge of these topics will help you in the selection of durable protective garments. It's important that environmental, health and safety professionals invest in flame resistant clothing programs that consider durability to better protect their employees, take full advantage of the lifetime of a flame resistant garment and reduce replacement costs.
What affects durability?
A variety of factors can impact the durability of a flame resistant fabrics and garments. Some of these include:
Fiber blend – what fibers make up the fabric and garment? Blends that incorporate more durable fibers such as nylon, Tencel or Kevlar give fabrics more resistance to abrasion, and higher tear strength, providing better, longer lasting durability.
Fabric construction – how is the fabric constructed? Single details of fabric construction will influence properties. For example, a twill weave may be more durable than a plain weave, higher threads/inch may have higher tensile strength, but lower threads/inch may have higher tear strength. The combination of weave, yarn count (yarn size), threads per inch and fabric weight all play a role in determining a fabric's ultimate durability.
Garment construction – how is the garment assembled? As with the fabric, garment construction details like seam type, garment design, fit, and features can make a contribution to durability, but no single attribute should be selected as the determining factor for durability.
Appearance & functionality
Multiple considerations and tests should be used to provide insight into the durability of flame resistant fabrics and garments. They can be categorized into two primary groupings: appearance and functionality. Functionality includes abrasion resistance, tear strength, and flame resistance; while appearance encompasses colorfastness to laundering and light, among others.
Abrasion resistance is the ability of a fabric to resist surface wear caused by rubbing contact with another material. There are several test methods used to measure abrasion resistance, among the most common are flexing and abrasion, taber abrasion and Martindale abrasion. Each of these methods require different test equipment and can be useful for comparing fabric performance, but results can vary significantly between labs or even in the same lab over time. It's important that the fabrics be run on the same tester in the same test session to achieve a valid comparison.
Tear strength is the resistance of a fabric against tearing or force required to propagate the tear once it is initiated. Fabrics with low tear strength will usually have a shortened service life. Garments made from fabrics with good tear strength may outlast similar garments with higher tensile strength.
Flame resistance is the most important aspect of durability for a protective garmant. Industry standards like NFPA 2112 and ASTM F1506 include flammability durability requirements as determined by ASTM test method D6413. NFPA 2112 is the more strenuous standard requiring fabrics to have a char length of no more than 100 mm (4 inches) and after-flame of 2 seconds or less. These requirements must be met.
Appearance can include pilling, edge abrasion, and colorfastness to laundering, crocking and light. While protection is always the number one priority, durability of the appearance of flame resistant garments can also be important. Certain companies may place greater emphasis on appearance; these are commonly organizations with employees that interact with the public, whose image may be more on display. Because employees are a representation of a company, it's important that their appearance is consistent with the organization's reputation; and when a garment becomes faded or shows signs wear, it detracts from the appareance. Test methods have been developed to evaluate and standardize these properties as well.
Laboratory tests can produce results for specific properties, but garments see a combination of wear factors that cannot be duplicated in the laboratory. New fabrics or garment designs need to be evaluated by end users on the job, through a properly executed wear trial. Wear trials can help guide you in selecting the right fabric by providing a more comprehensive evaluation of important factors such as performance, comfort and applicability.
Striking the balance
In the past few years, we've seen an increased focus on comfort, but because we are manufacturing fabrics and garments to protect the wearer from the hazards of flame or electric arc flash, durable protection remains the first priority. When looking for durability, talk to your garment and fabric manufacturers to learn more about how the garments/fabrics are made and don't be afraid to ask them specific questions that speak to the durability of the garment. Your goal should be to find flame resistant clothing that strikes your ideal balance of comfort, durability and protection without any tradeoffs.
Craig Tutterow is technical director of FR fabrics at Mount Vernon FR, and possesses an extensive background of 35 years of textile industry experience. Mount Vernon FR offers one of the broadest selections of flame resistant fabrics that can be used for a variety of industries, and are combined with the best in comfort, durability and softness. The company operates more than one million square feet of manufacturing space in Trion, Georgia. Every process used to make the more than 100 million yards of flame resistant fabric they've sold so far is done in one place through vertically integrated manufacturing.
Notice