The latest standards, practices, and designs for better workplace breathing safety
Provided by ISHN
Learning Objectives:
Discuss the differences between low and high vapor pressure.
Describe some of the health risks associated with paint fumes.
List some of the considerations necessary when approaching dust testing.
Explain the complications when testing for gas in confined spaces.
Credits:
Course may qualify for BCSP recertification points.
This course may qualify to be self-reported to ICCP for professional development credits toward CBIP recertification.
Below are a set of links to articles from Industrial Safety & Hygiene News. Click on each link below to read the articles and then complete the quiz to earn your credit and certificate of completion.
This course looks at indoor air quality (IAQ) in buildings and in the workplace. It features articles on hazards such as vapors and paint fumes, as well as viruses such as the coronavirus, and explores how IAQ can be addressed through building ventilation, personal protective equipment (PPE), and detection technology—all of which can help keep occupants safe and healthy.
How to identify and correct IAQ issues at manufacturing facilities
Indoor air quality (IAQ) refers to the air quality within and around buildings and structures, especially as it relates to the health and comfort of building occupants. Inside air can affect a person's wellbeing and ability to work. This article will look at IAQ health risks related to dust and mist generated from manufacturing processes, safety guidelines, and ways to correct poor air quality.
Chris Fluharty
Vapor: An argument for the defense
Among the properties of chemicals such as molecular weight, solubility, reactivity, pH, and such, vapor pressure (VP) is the most important property for worker health considerations. This article discusses the chemical evaporation process and shows why understanding VP is important for IAQ defenses.
Dan Markiewicz, MS, CIH, CSP, CHMM
Understanding the health risks of paint fumes in manufacturing
Painting is common across many manufacturing facilities and doesn't appear to be particularly dangerous on the surface. This article takes a closer look at the health risks that paint fumes pose and how to mitigate them.
Evelyn Long
Test the dust your manufacturing process generates to improve indoor air quality
Controlling the dust generated by manufacturing processes is critical to maintaining indoor air quality. A high-efficiency dust collector with cartridge-style filters can help, but it must be designed specifically for your operation to be effective. This article looks at how to effectively test and filter hazardous dust to make the indoor environment safer for workers.
Randi Huckaby
Capture airborne particles to protect worker health
In welding operations, controlling airborne dust and fumes is crucial to prevent respiratory problems in employees and to keep facilities in compliance with air quality requirements.
Jon Ladwig
Regular air quality tests of confined spaces identify new hazards
Testing for hazardous gases can be a challenge in the workplace. Invisible, odorless gases can be difficult to detect, which is why it's important to test the air before entering the space. Everyone should be aware of these hazards so they can take the right steps to protect themselves on the job.
Rick Pedley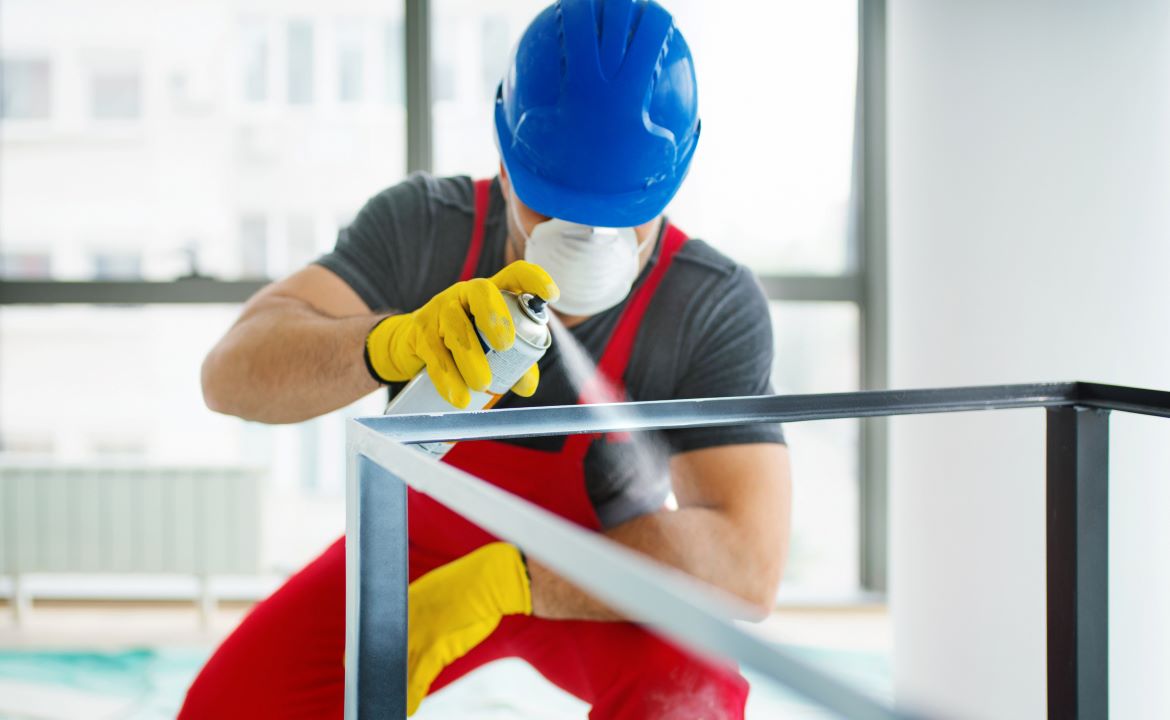 Photo courtesy of gilaxia / Getty Images
| | |
| --- | --- |
| | Industrial Safety & Hygiene News (ISHN) is for professionals responsible for the safety within high-hazard industry worksites in manufacturing, construction, health, facilities, and service industries. ISHN is your source for safety, health & environmental solutions, including OSHA and EPA regulations. Distributed monthly. |
Notice