How OSHA enforcement and COVID policies have affected workplace safety
Provided by ISHN
Learning Objectives:
Explain how an integrated safety system can be achieved to help keep a plant in compliance with OSHA.
Discuss how OSHA uses the General Duty Clause to cite workplaces for dust hazards.
List reasons that HazCom training is a complex issue and leads to more violations.
Describe how workplace sites can take minimal safety requirements and improve on them to achieve best practices.
Credits:
Course may qualify for BCSP recertification points.
This course may qualify to be self-reported to ICCP for professional development credits toward CBIP recertification.
Below are a set of links to articles from Industrial Safety & Hygiene News. Click on each link below to read the articles and then complete the quiz to earn your credit and certificate of completion.
Changes in safety standards affect the way construction sites manage hazards and determine where they focus their efforts. This course looks at recent shifts in OSHA enforcement, the long-term effects of COVID-19 on workplace standards and the latest information on compliance. It also explores the ways some workplaces have decided to go beyond minimum OSHA standards to create safer work environments.
Integration ensures plant protection and safety compliance
Traditional approaches to safety involve siloed systems with no clear understanding of actual site conditions. This article looks at ways integrating safety and security programs create a connected enterprise that supports solutions for plant protection and safety compliance.
Nisha Lathif
Avoid dust-ups with OSHA over NFPA 652 Compliance
While no OSHA standard directly addresses combustible dust, this has not hindered OSHA enforcement. This article focuses on how OSHA has relied on the General Duty Clause and reference to the National Fire Protection Association (NFPA) standards when citing employers for combustible dust hazards.
Megan E. Baroni, Christopher Y. Eddy, Peter Knight, and Jonathan H. Schaefer
COVID-19 and its impact on the OSHA inspection process
Over the past two years, COVID-19 has brought significant changes both to our workplaces and to OSHA's inspection and enforcement focus. This article looks at how the inspection process was and continues to be changed by COVID-19.
Megan E. Baroni, Christopher Y. Eddy, Peter R. Knight, and Jonathan H. Schaefer
How to understand the complex intricacies of HazCom training
Hazard Communication (HazCom) took the no. 2 spot on OSHA's Top 10 list of the most frequently cited standards in fiscal year 2020. HazCom standards have many requirements and OSHA's recently proposed alignment with GHS Revision 7 suggests even more challenges. This article rounds up the most common questions about training obligations under the Standard and provides some best practices for your workforce.
Phil Molé
It can be complicated to go beyond OSHA's minimum requirements
Many OHS pros believe that going beyond OSHA requirements demonstrates the use of best practices. This article provides a look at how companies can take minimal standards and expand them into best practices with careful consideration.
Dan Markiewicz, MS, CIH, CSP, CHMM
A look at OSHA enforcement in 2021 under the Biden administration
During the Trump administration, some were critical of the Occupational Safety and Health Administration (OSHA) for taking a too-relaxed approach to enforcement. This article looks at how OSHA enforcement is being addressed in the new Biden administration and what it might mean for workplace compliance.
Jonathan H. Schaefer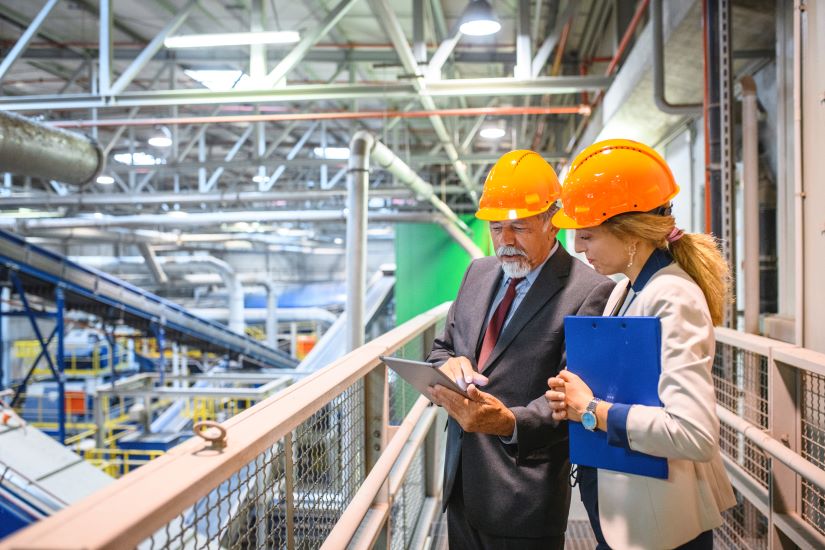 | | |
| --- | --- |
| | Industrial Safety & Hygiene News (ISHN) is for professionals responsible for the safety within high-hazard industry worksites in manufacturing, construction, health, facilities, and service industries. ISHN is your source for safety, health & environmental solutions, including OSHA and EPA regulations. Distributed monthly. |
Originally published in ISHN
Notice