Course Library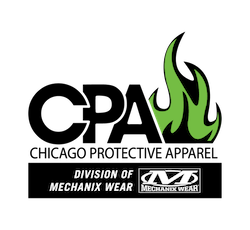 Mechanix Wear – CPA
Chicago Protective Apparel (known for their extensive arc flash, foundry, and welding solutions) is now part of Mechanix Wear. The combination of these trusted companies with loyal followings means even greater innovation in PPE. See their first release here,
safety.mechanix.com.

Available Courses:

GlenGuard
GlenGuard is the most comfortable, durable and versatile fabric used to make arc-resistant and flame-resistant (AR/FR) protective apparel. GlenGuard is the AR/FR fabric of choice in a wide range of industrial applications because it keeps workers comfortable no matter what the job entails.

Available Courses:

Industrial Scientific Corporation
Industrial Scientific Corporation, a wholly owned subsidiary of Fortive, is a global leader in gas detection and safety-as-a-service solutions that keep workers safe in life-threatening environments. From the International Space Station to mines deep inside the earth, men and women around the world bet their lives on our work. We provide reliable single-gas monitors, multi-gas monitors and area monitors to detect gases in potentially hazardous environments. Beyond gas detection devices, we offer a full spectrum of software and services so you can make the most of your gas detection program. Established in 1985 and headquartered in Pittsburgh, Pennsylvania, our global employees are dedicating their careers to eliminating death on the job by 2050. Industrial Scientific is the parent company to Intelex Technologies, the global leader in environmental, health, safety and quality (EHSQ) software. Intelex's industry-leading SAAS platform is used by millions of people around the world to deliver safer, cleaner and more productive operations.

Available Courses:

Intelex
Trusted since 1992, Intelex Technologies, ULC. is a global leader in the development and support of software solutions for Environment, Health, Safety and Quality (EHSQ) programs, with almost 1400 clients and over 3.5 million users from companies across the globe.

Available Courses:

ISHN
Industrial Safety & Hygiene News (ISHN) is for professionals responsible for the safety within high-hazard industry worksites in manufacturing, construction, health, facilities, and service industries. ISHN is your source for safety, health & environmental solutions, including OSHA and EPA regulations. Distributed monthly.

Available Courses:

JJ Keller
For nearly 70 years, J. J. Keller has been the leader in safety and compliance resources for businesses across industries. Our J. J. Keller® TRAINING solution makes it easy to train employees on their schedules, in full compliance with ever-changing regulatory requirements. Subscribers gain full access to our expansive training library of 500+ online E-Learning courses and 160+ streaming videos on key topics in workplace safety, transportation, HR, and other areas. Visit
JJKellerTraining.com
to learn more and get started!

Available Courses:

OSHA
With the Occupational Safety and Health Act of 1970, Congress created the Occupational Safety and Health Administration (OSHA) to ensure safe and healthful working conditions for workers by setting and enforcing standards and by providing training, outreach, education and assistance.

Available Courses:

TexTech
CarbonX® non-flammable fabrics and apparel deliver ultimate protection and maximum comfort in lightweight, flexible, and breathable PPE. With TPP and ATPV ratings far surpassing industry standards, CarbonX protects against flame, heat, molten metal, flammable liquids, certain chemicals, and arc flash like no other PPE.

Available Courses: